Omega Plastics have recently introduced a new tool-maker to the company.
Justin Fairbairn from Ashington has joined the Omega team as an apprentice toolmaker. After leaving his local school, Justin's looking for an engineering career beginning with tool-making working alongside some of the most experienced engineers in the industry: Ian Dolmahoy and father Steve Fairbairn. Although in the three short months Justin's had with Omega he's only worked on understanding key concepts in the design of Injection Mould Tools, he's contributing as much as he can to the team behind him. So far Justin's been involved in three key projects with three experienced members of staff in the toolroom at our Blyth facility, all of which he's understood and gained experience of his own – so much so that's he's landed himself a full-time apprenticeship scheme in collaboration with Northumberland College.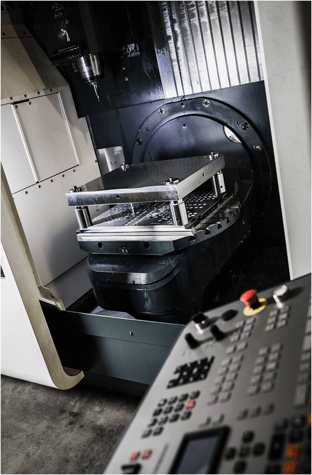 The course which Justin has enrolled on is General Engineering Level 3, at which he can take his theoretical knowledge to the workplace allowing a greater learning experience not only for him, but for the already well-equipped staff at Omega. We've already seen the great work completed by other student engineers like Daniel Grey – who joined the company earlier in the year.
Profile:
Name: Justin Fairbairn
D.O.B: 16/02/1997
Hometown: Ashington
Interests: Music & Design
Work: Omega Plastics – Blyth Tool-making Facility
Education: Northumberland College – Level 3 General Engineering
In a few short questions with Justin: he's looking to cover and learn all of the basics engineering processes found in a Plastics Injection Moulding facility before tackling some of the upcoming projects himself. He also went on to say: "I've really enjoyed my short stint here. I use the best equipment available, gain experience from the best tool-makers and see myself continuing this field of engineering and with Omega."
"Collectively we wish Justin the best of luck within his new role at Omega, and hopefully he'll continue to enjoy, learn and serve the business with his new skills for the foreseeable future." added Quality Manager Paul Anderson.