Developed by the International Automotive Task Force, TS 16949 is a global technical specification and quality management standard for the automotive industry.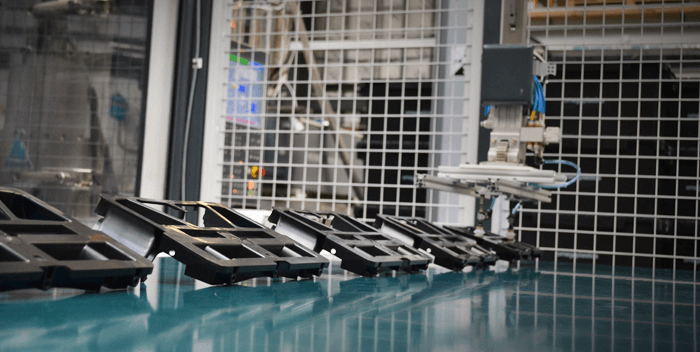 It creates a common process and procedure across the automotive industry and allows companies to achieve the best practice when designing, developing, manufacturing, installing or servicing automotive products.
Through adopting this automotive quality standard, companies are able to experience a number of benefits including possibilities of international trading and expansion of business. Additionally, integrating the process into the organisation, as well as management systems, is simple and allows companies to improve their practices regarding reduction of waste and prevention of defects.
Omega Plastics have supplied parts to the automotive industry for many years and to further support our ongoing developments in the industry we have recognised the need to adopt such a standard. By doing so we are able to establish and maintain our relationships with automotive customers. Furthermore, the continuous necessity to sustain and improve our company is very important to us and providing our customers with the best service will always come first.
It is hoped that ISO/TS 16949 will be fully integrated into our company within the next financial year along with a number of additional changes and investments that will all contribute to the growth and development of Omega Plastics.
If you want to read more about what we offer here at Omega Plastics, as well as the market sectors we serve, please visit our services and core industries pages