Local to our Hartlepool factory, English Martyrs are a secondary school with a popular engineering department.
On the 20th October we invited some of the English Martyrs students to come and take a look around our factory to gain a greater understanding of the plastic manufacturing industry.
Compared to the educational visits we have hosted in the past, the visit itself was something different for Omega. These students were aged 14-15 and had just showed their first interest in engineering by choosing it as a GCSE subject. For us, this played an important role in the visit as we saw it as a fantastic chance to capture their attention and highlight to them the vast amount of opportunities, not only within the industry but within the North East.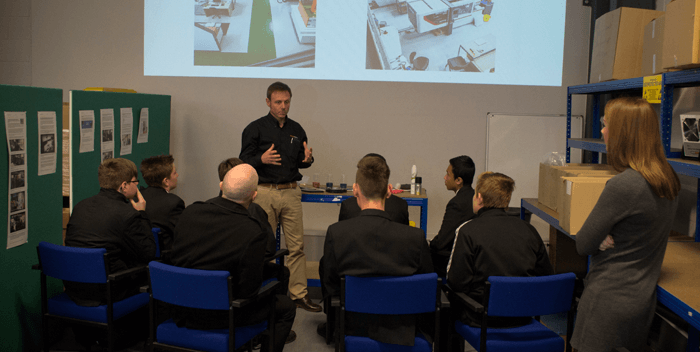 The visit started with the students being welcomed by our Sales and Marketing team before being talked through a short company presentation.
The students were then split into two groups and shown round each process within the business; Design, Tooling, Moulding, Quality and Assembly.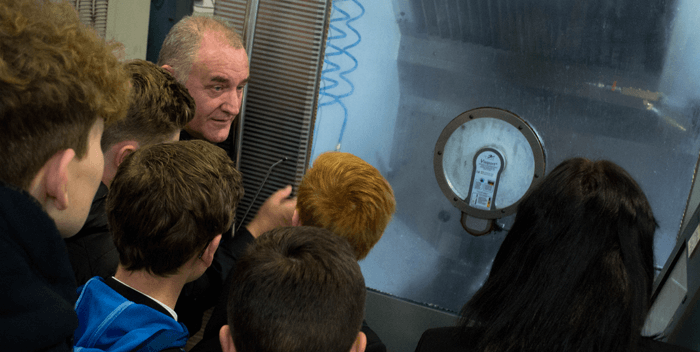 Overall the visit was a great success and the feedback we received from the students was just fantastic:
'The visit was really good! I didn't realise just how much they made for so many companies. The machines were really big too and expensive!' – Oliver Connoly
'It was really good how all the workers were willing to show us everything they did. It was really interesting to see all the different types of moulds.' – Patrick Hughes
'I would recommend anyone to go and have a look at what Omega do. It's a totally different type of engineering that I didn't know anything about beforehand.' – Max Williams
'It was an eye opening experience to see all the different types of engineering that were going on under one roof.' – Godfrey Kazomba
This was our first visit with English Martyrs School and conversations are already being had regarding an additional visit in the new year for English Martyrs A-Level students.
Being involved in education is something we pride ourselves on here at Omega Plastics and educational visits are something we really enjoy taking part in.