Due to increased demand from the healthcare and medical devices sector, we have recently made a £200,000 investment in new technology in our Teesside facility.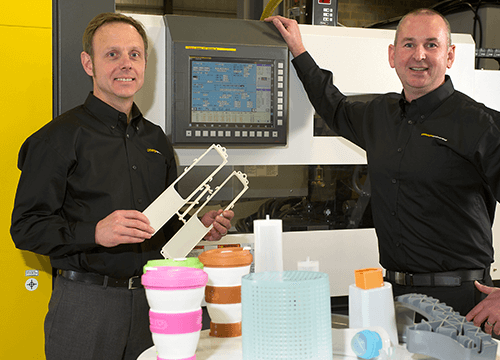 With experience of manufacturing specialised equipment used throughout the healthcare industry, from the GP's surgery to the operating theatre, we are aware of the constant developments that are made in the medical and healthcare sector and so continuously strive to provide our customers with the best service possible.
Manufactured by Fanuc, one the world's leading factory automation suppliers, our new 100 and 300 tonne moulding machines will increase productivity and improve levels of energy efficiency in our plant in Hartlepool.
Our managing director, Gary Powner said: "The diversity and growth in the medical devices industry make this a fundamentally important market for our business. This is just the latest in a line of investments we have made in our people and the technologies they work with to ensure we consistently deliver the highest quality products and services to our customers.
"The sector is understandably heavily regulated, especially in the supply of products and materials that are intended to come into direct contact with humans. Fanuc's purpose-built machines enable us to create exactly the right conditions for manufacturing these highly sensitive products."