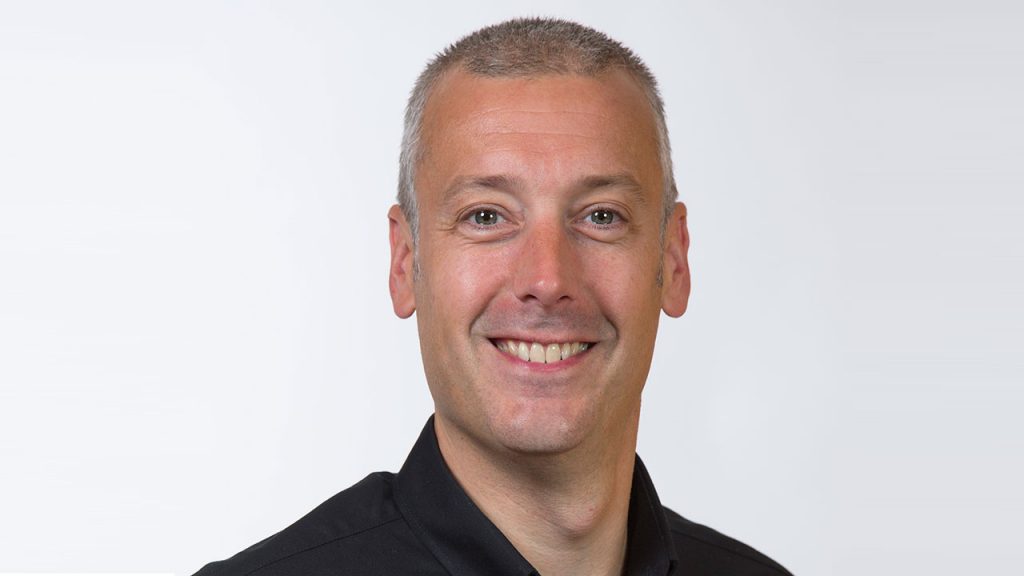 When stories of a new, potentially serious virus emerged in China back in January, Omega Plastics took notice. With a Chinese supplier providing regular updates, they began to plan their response should the virus spread to the UK. For Craig Swinhoe, these very early plans, engaging with staff and customers, gave them a significant head start.
"Over the course of the last six months," he began, "we'd started to refocus the business back to our core sector of medical and healthcare, as this is where we can add most value, is where our key strength lies and where we have most of our technical expertise and experience. So we've been able to give priority to tooling and moulding projects related to the prevention, treatment, testing or research into COVID-19."
Some of the work Omega is now doing on COVID sprang from conversations they were having with people last September. One of these projects has seen them work with Nissan, Renault Sport Racing, Red Bull Racing, Project Pitlane F1 teams and Olympus KeyMed.
Craig explained what was required: "We have tooled and moulded all 11 plastic components needed for the Project Pitlane BlueSky ventilator project. We were asked to join the team producing the prototype ventilator designed by a junior doctor as a result of our pedigree rapid tooling and experience in medical tooling and moulding.
"Working closely with the team we have delivered multiple units of the ventilator in extremely tight timescales. This was an unbelievable combination of technical and engineering skills, project management and tireless dedication.
"And we've had amazing comments about us from the head of Renault Sport who said he had never seen things being turned around so quickly. This has given us a real boost and is brilliant for our people who worked so hard on the project."
Omega has also been supporting a local company supply over 1,500 face shields each day to North East hospitals and care homes. In addition, they are currently manufacturing three tools to provide respirators for hospitals in the North West.
Omega started life as a joint venture with a US company back in 1996. These were the days before 3D printing and they were able to turn a prototype tool around very quickly, in a matter of days, so the testing of a product could be done before manufacturing.
The company specialised in this prototyping work for ten years, gaining very good market share as a rapid prototype tooler with good margins. In 2006 the business opened a facility in Blyth with 25 employees and then in 2012 a second site was opened in Hartlepool where a similar number of toolmakers were employed.
Craig takes up the story: "In order to show a customer how a product works you need to put it into a press and mould a part for them. Very soon customers were asking for more and more parts. So from just being a toolmaker the business soon became a moulder as well."
This meant investing in more moulding machines which led to getting involved in more production tooling. "So we went from rapid prototype tooling, on to prototype tooling and lower volume production tooling to then to develop into a full service provider and to be able to offer services such as supply chain management."
In those days the business had three key markets – medical, consumer goods and healthcare – supplying large companies such as Proctor & Gamble and Unilever. Omega would work them on prototypes, developing various options. "And this goes to the very heart of what Omega is today, said Craig. "We aim to be a partner to customers not just be a sub-contractor for them. The customer designs the product and we put the concept into reality using our expertise and experience."
At the same time as opening the Hartlepool facility, the business started to supply into the automotive sector. This led in 2015 to Omega acquiring Signal Plastics, a high volume automotive moulding specialist supplying Tier Ones. Based in Washington, the business had all the right automotive quality accreditations and disciplines as well as the necessary supply chain management skills. It was an acquisition that, according to Craig "gave the group a real automotive moulding presence."
Revenues hit £5m in 2015 for the first time and by 2018 Omega had reached £10m turnover and there are now in excess of 100 people working across two sites. The facilities in Blyth and Hartlepool have been closed and the company invested in a new facility in Team Valley which opened in March 2019.
It was in 2019 that Craig Swinhoe was brought in to lead the business through the next phase of its development, to bring a strategic commercial mindset to the business, as he explained: "When I joined the business, 60 per cent of our work was in automotive. I wanted this to change and to make medical, consumer goods and industrial and technical products the bigger percentage of the work we do. I didn't want us to do less automotive work – which remains very important to us – but to increase the number of medical and projects in those other sectors to balance the group. In automotive we want to continue working for Tier One customers, especially those working for the larger OEMs – Toyota, Nissan, JLR – but we also wanted to continue working for smaller, niche companies such as the more luxury brands."
The aim therefore is to have a more balanced portfolio across the whole business. "There are a few large projects on new car models that are due to start production in October but we've built into our plans the necessary flex so that should anything happen negatively to automotive that the work we do in other sectors will offset this. We never want to be in a situation where we rely on one sector."
When the coronavirus crisis hit, Craig and the management team had to think long and hard over whether they should remain open during this period. "When the UK automotive sector effectively turned off in March, despite coming off its strongest quarter, it was a necessary economic decision to temporarily suspend operations at the Signal site in Washington and put all our colleagues there on furlough. But for Omega we needed to think about whether the work was essential and whether our colleagues would be safe. We quickly realised that, working on the number of COVID projects that we have, not only the ventilator project but also the face shields we've been making for the NHS, it was the right decision."
Good communication was key. "Right from the start, when we began planning for what might happen back in January, we communicated our thinking and plans to the staff and have continued to do so with fortnightly updates. And we also started communicating with our customers at the start of February about all this. So by the time we came to the very sudden lockdown in mid-March everyone was fully prepared and understood why we were doing things.
"One of the benefits of having large sites is that we've been able to put in appropriate hygiene and social distancing measures. Of course people were anxious and worried, particularly at first, but we altered shift patterns so we only had the required amount of staff onsite at any one time."
So, what of the future – how does Craig see the business performing?
Just prior to March this year the company had put together a three-year plan, what Craig calls their "As Was Plan". But in April they revised this to an "Is Now Plan." This sets out their approach based on assumptions about when certain sectors would return to work and what demand for products would be.
"We can look forward to the future with a lot of confidence. We have good visibility of our order book, especially with our automotive work. We've had good conversations recently with some of our medical and life sciences customers and the work our commercial team has done over the last year means we have a lot more confidence in our pipeline. We put in the investment, we have the technical base and the people, with have the facilities – it's now about growing the strategic focus and commercial aims of the business.
"We want to target the non-automotive sectors, so we've done a lot of work on the brand, creating a new website. A lot of the customers we had in 2006 had no idea how we had grown or what our capabilities are now, so we've made a big effort in re-engaging with these former customers. We know it's about having the right conversations at the right time with the right people.
"We've bolstered the management team recently too so we're now confident we have the right executive team on board to get us to the next stage in our development. We've built the necessary commercial framework and the right business processes and we've started to look very analytically at our KPIs and how we use technology.
"Ours is an incredible success story, going from what it was in 2006 as a small business and has grown very quickly. And now, with the right structure and the right people and a focus on our core markets, we are very confident of our future progress."