Using our expertise, we have been helping our clients, across a number of market sectors, develop products from plastic that have a positive impact on the planet and reduce the effect that single-use plastic packaging has on the environment and now, we are urging fellow manufacturers to do the same.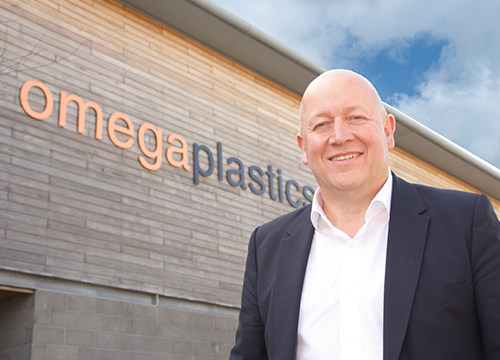 Dave Crone, group managing director, said:
"As a manufacturer, we recognise that it is our responsibility to drive change across the industry through ongoing development to use plastic more sustainably, which is what we are trying to achieve at Omega Plastics.
"As a material, plastic is incredibly useful. Its flexibility, durability and lightweight characteristics make it very effective in applications across various industry sectors and if used in the right way, can actually deliver energy-saving and environmental benefits.
"At Omega Plastics, we are dedicated to helping customers, whether blue chip or start-up, to create new products from plastic that have a positive environmental impact."
One example of an environmentally-friendly product innovation produced by Omega Plastics is the pokito.
As see on TV, the pokito is a reusable travel cup which can be adjusted to match the size of the user's drink (from 8oz espresso to 16oz grande) and has been designed to collapse for super portability and easy storage.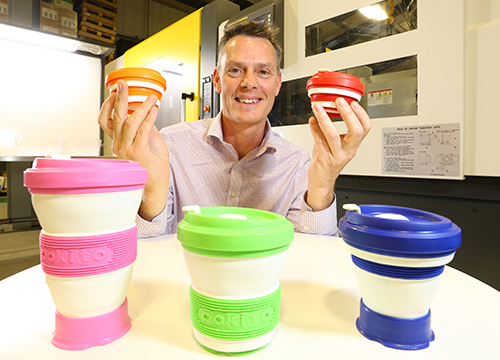 Marketed as the busy commuter's best friend, the concept behind the pokito was to combat the amount of paper coffee cups that are used and then disposed of in general waste bins rather than recycled every day across the UK.
"Every day, more than 7 million paper cups are thrown into British bins, 99% of which end up in landfill sites instead of being recycled," said Andrew Brooks, creator of the pokito.
"Making a small lifestyle change, like refilling a travel cup for your morning coffee can make a huge difference to the well-being of the planet."
In addition to its eco-friendly product development, we are also dedicated to operating our manufacturing units at 'greenly' as possible.
"In the last 12 months, we have invested over £250,000 in new, eco-friendly, all-electric injection moulding machinery for our facilities in Hartlepool, Washington and Blyth to help improve the efficiency of our processes and reduce our energy consumption," Dave added.
"All of our factories feature automatic, eco-friendly lighting and all of the plastic waste produced by our factories is recycled in line with the legal requirements set out by the Environment Agency."