Meet Martyn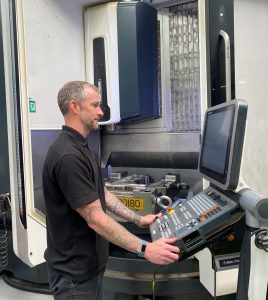 In my role as a Tooling Engineer at Omega Plastics, I manufacture injection mould tools using a wide variety of machines such as CNC milling machines, spark erosion, and wire erosion – to name a few. My role hasn't changed considerably over my 10 years however now I do help Mark Brown, Head of Tool Manufacture, with ordering consumables and various items for our in-house toolroom. In the toolroom, I really enjoy the ownership of the tooling we work on as well as working with a brilliant bunch of highly skilled colleagues. One highlight of my time at Omega Plastics was at the start of the pandemic when we worked on the BlueSky Ventilator Project with multiple F1 teams. The team really pulled together to make 11 tools in just under 2 weeks. It was such an accomplishment for us all!
Meet Stephen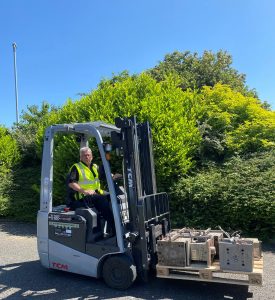 My role here at Omega Plastics varies from day to day, I could be doing anything from looking after the warehouse to sorting the materials to even driving our company van between our two sites in Gateshead and Washington. My role has changed significantly from when I first started in the mould shop, now I have a lot more responsibilities. The team at Omega Plastics is always growing and it's great to see new faces join the business and get stuck right in. Recently, I have headed up an environmental team to look after our site's exterior and it has proved to be a great success! Lots of colleagues from different teams help out every week. There are a lot of opportunities to go far and progress across all teams.
Meet John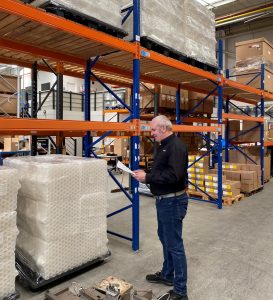 I first started at Omega Plastics as an Operator 10 years ago, progressed into the Warehouse, gained promotion into the Logistics department, and progressed further into the role I have today, Warehouse and Logistics Controller. My key responsibilities include managing the warehouse operations, transport, liaising with customers, and placing orders, whilst working as part of a cross-functional team. Omega Plastics offers such a friendly working environment. It feels much more like a family!
Meet Steve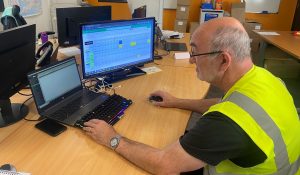 I have worked in the moulding industry for over 40 years now. When I joined the Omega Plastics team, I originally started as a Project Manager. Over the years, my role at Omega Plastics has changed as the nature of the business has changed so now, I am a Production Planner and offer technical support. Day to day at Omega Plastics, I use my product and systems knowledge to assist in the everyday production of the mould shop and advise of any technical issues. I enjoy the challenges that come with the role and enjoy with talented, friendly colleagues.