After a period of rapid growth, we have a new appointment at Omega Plastics – Project Estimating Engineer, David Greasley.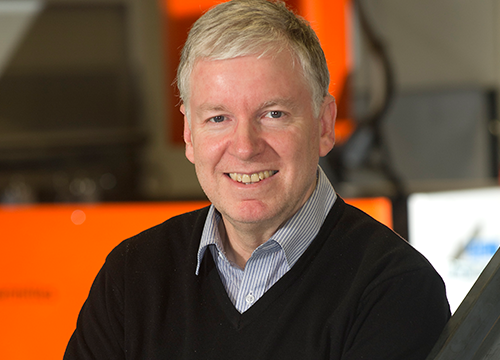 In this role, Dave will be responsible for handling enquiries from both new and existing customers and providing quotes for projects across all market sectors that we operate in.
With over 30 years' experience within the manufacturing industry, including development and prototyping in the automotive sector, Dave's appointment has come at a critical time for the business as we push towards reaching our annual growth target.
Marketing & CSR Manager at the Omega Plastics Group, Megan Carr said:
"We've strengthened our sales team to ensure it is equipped to deal with the growth in the business while maintaining our high standards of customer service.
"By bringing a dedicated person on board to help manage our enquiries and quotations, we are now achieving up to 99% on-time quote delivery, which is a vitally important aspect of our customer service activities and overall business performance."
Dave said:
"Having been a customer of Omega Plastics during my working life in the North East, I already had a really strong working relationships with the company, so I was delighted to be offered the chance to work for them at this incredibly exciting time."
Since our company inception in 2006, we have achieved significant growth and have invested heavily in all three of our facilities in Washington, Blyth and Hartlepool.
Megan concluded:
"It's a very exciting time to be working at Omega and we hope that as the business continues to grow, we will be able to create more job opportunities for local people."