We are happy to announce that Darren Evans has been appointed as our Head of Quality and Compliance on an interim basis. Darren first started consulting for us in September and was offered the role after displaying his valuable knowledge and experience in this area of work.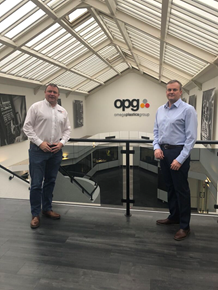 This is a new role in the business and Darren has demonstrated that he is a multi-skilled quality professional with experience in a range of manufacturing and quality roles in his recent career. He has over 13 years of experience as a Quality Manager, which includes 6 years as a Quality Management Engineer for a UK prestige automotive OEM. Darren joins us as our Quality Team continues to grow, helping to ensure quality standards are upheld whilst our customer base continually increases. Darren will have overall responsibility for Quality and Compliance at both Omega Plastics and Signal Plastics. We are looking forward to welcoming Darren into the business and to utilise his experience in this role.
If you are interested in working for Omega Plastics Group please click here.
To follow future company updates please click here.
If you wish to get in contact please get in touch, email sales@omega-plastics.co.uk, or call us on 01670 541 890.