As we start the new financial year, Omega has more than one reason to celebrate. Not only are we celebrating our 10th year in business but we have also recently gained our automotive quality accreditation – ISO/TS 16949.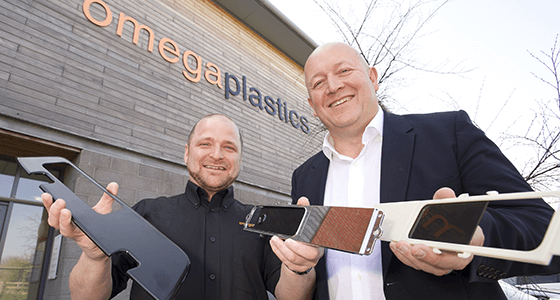 ISO/TS 16949 is the global standard for the automotive sector and since the company's launch in 2006 we have experienced a significant growth in the sector.
Paul Anderson, our Group Quality Manager said:
"The automotive sector is hugely competitive throughout its supply chain and any business that has aspirations to succeed and grow within it has to consistently deliver the very highest standard. By securing this prestigious quality award in our 10th year of operation, The Omega Plastics Group has demonstrated it has the capability and experience to work alongside some of the biggest names in the industry."
The process of securing the quality accreditation compromised of two full day audits which were conducted by LRQA, this was then followed by a four day inspection at two of our facilities – Hartlepool and Blyth.
"The auditor challenged all aspects of our business from how we receive raw materials to the dispatch of products to customers as well as closely scrutinising our internal processes such as purchasing, administration, training, measurement systems and quality control."
As well as ISO/TS 16949 we also operate under ISO 9001 and we supply to a wide range of sectors – all of which are experiencing strong growth, in particular automotive, medical devices and FMCG.
Last month we announced a forecasted 50% increase in turnover this year.
Our Group Managing Director, Dave Crone commented:
"The business has grown exponentially since I launched it in Team Valley, Gateshead in 2006. Since then we have moved into additional and larger premises, creating more than 70 jobs and expanding our production capability. Our 2015 merger with Signal Plastics brought two successful and innovative businesses together, further strengthening our position in the market for prototype development, specialist tooling and plastic injection moulding. Achieving ISO/TS 16949:2009 provides a great springboard into our second decade."
To learn more about what we offer to the automotive industry please contact us at sales@omega-plastics.co.uk , alternatively you can use our online enquiry page.