This project involved the development of 5 x 16 and 1 x 8 impression production tooling, a total package of 6 tools, delivered over 20 weeks. We delivered the tools a remarkable 6 weeks ahead of schedule, exceeding our customer's expectations.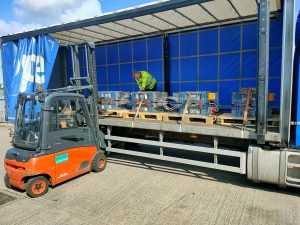 The package involved 3 of our design and project engineers and 10 of our internal toolmaking team, showcasing the engineering and toolmaking talent here in the North East of England. Additionally, we had a dedicated NPI team that covered the entire project scope, from initial DFM (Design for Manufacture) to the final production-ready products.
The package was delivered with steel condition reports showing variations of less than 3 microns from manufacture processes, and with sets of spare inserts to ensure production continuity, thoughtfully provided in protective cases, further emphasising our commitment to customer service.
It brings us immense pride to share some of the positive feedback we received from our customer:
"The quality of tooling you produce and management of tooling programs is the best we've had."

"Your tools are a benchmark for our business; we showcase them internally to promote the level of quality we expect."
At Omega Plastics, we take pride in our ability to provide a wide range of tooling solutions. We are committed to delivering excellence and exceeding customer expectations.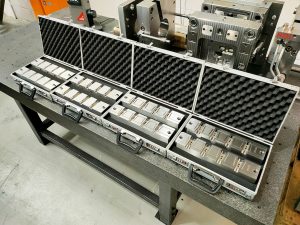 Whether it's a single impression proof of concept, low cavitation pilot tools, or multi-impression fully hardened production tools, we have the skills, agility, and technology to deliver exceptional results. Our comprehensive suite of services includes Design for Manufacture, Tool Design, Tool Manufacture, and NPI validation processes to ensure high quality and fully compliant tools that are production-ready.
Our toolmaking processes are supported by the latest technology, including 3 and 5 axis CNC machines, CNC turning, cylindrical and surface grinding, wire erosion, and CNC EDM. Our Projects and NPI meticulously oversee the tool design and manufacturing process, ensuring a smooth transition to production. We maintain agile and transparent communication throughout the project progress, utilising thermal imaging of the tool during moulding and providing steel condition reports for the safe introduction of critical items and spares, guaranteeing continuity.
---
If you have any tooling requirements or wish to learn more about our services, please don't hesitate to get in touch. Our technical sales and engineering teams are here to ensure that you get the exceptional results you deserve.