Signal Plastics, based in Washington, has recently acquired a state-of-the-art Yizumi 700-tonne injection moulding press. This strategic acquisition aims to bolster production capabilities and meet the increasing demand from an existing customer as part of their production ramp-up. Furthermore, it supports the growing volumes for several other customers in the automotive sector. Equipped with a Sepro robot for demoulding and a conveyor belt to enhance productivity, the new 700-tonne press will significantly contribute to meeting customer requirements efficiently and effectively.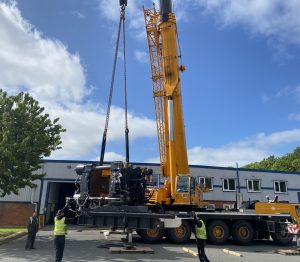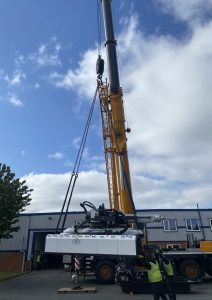 In addition to the press expansion, Omega Plastics based in Gateshead, has established a dedicated tool trial cell to support its leading UK toolroom and in-house tool manufacture, operating independently of planned production activities. This specialised validation facility enables Omega Plastics to test and validate new tools without any impact on ongoing production processes.
The trial cell is equipped with two injection moulding machines, including a 40-tonne machine and a 100-tonne machine. This dedicated resource ensures optimal flexibility and precision during tooling validation processes, enhancing the overall customer experience.
The trial cell offers a dedicated area for comprehensive testing, allowing for meticulous analysis of key characteristics such as fill patterns, thermal imaging, gate freeze studies, cycle time efficiencies, and their direct influence on final product quality. By introducing this dedicated trial resource, Omega Plastics can better support customers by providing in-depth insights and expert validation of tooling solutions.
These recent investments in additional injection moulding capacity and dedicated tooling resources are part of Omega Plastics Group's ongoing commitment to continuous improvement and customer satisfaction.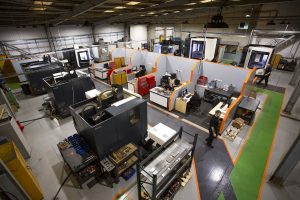 Over the past five years, the group has added 7 additional injection moulding machines, significantly expanding its injection moulding machine capacity from 23 to 30 machines, ranging from 40T to 1,300T.  Further significant investments have been made in warehousing, and material handling systems to support the additional moulding capacity.
Across the wide press range, Omega Plastics Group can produce components with shot weights ranging from less than 1g to 4kg. The group has capability to mould complex technical hand loads and overmoulds through to fully automated robot demoulding with integrated conveyor systems.
Furthermore, during that time substantial investments have also been made in the toolroom, including the acquisition of a Puma GT 2100 CNC Lathe, a new surface grinder, an Agie Carmilles EDM drill and a Fanuc ROBOCUT wire EDM, as well as in metrology software and capabilities. These strategic investments enable Omega Plastics to consistently meet customer demands and provide cutting-edge tooling solutions.
"At Omega Plastics Group, our mission is to provide high-quality plastic injection mould tooling, components, assembly, and technical solutions on time and with exceptional customer service," said Peter Sayer, Group Commercial Director at Omega Plastics Group. "These recent expansions and investments in our capabilities and resources demonstrate our commitment to our customers, ensuring we continue to exceed their expectations and deliver innovative solutions."
Guided by a set of core principles, Omega Plastics Group strives to maintain excellence in customer service and operational efficiency. By understanding customer products and needs, implementing robust processes to reduce risks and ensure consistency, optimising efficiency to minimise waste and environmental impact, and continually improving operations, Omega Plastics Group aims to set new benchmarks for service and delivering technical solutions in the injection moulding industry.