We're pleased to announce the appointment of a new marketing specialist as part of our growing commercial team at Omega Plastics Group.
In line with our current growth plans moving into 2022, our marketing specialist will work across the Omega Plastics, Signal Plastics and group brands. Laura West will be responsible for the commercial development of the marketing team and outputs, including the marketing of all Omega Plastics Group products and services.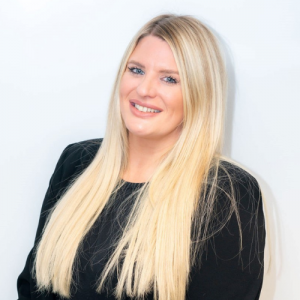 Following her extensive experience in various industries, Laura will be assisting the group in the creation and delivery of a new marketing strategy, following working previously in specialist roles within Digital Marketing, PR and business development for the past 10 years.
Laura has a strong grasp on commercial marketing and communications delivery and project management and having worked with UK and Global brands in previous roles.
Laura will work closely with the Directors to continue to develop the Omega Plastics brands across the UK and abroad.
Laura said;
"It's great to be on-board with the commercial team at Omega Plastics Group and I'm thrilled to be part of the journey as we settle into 2022. We have lots of great opportunity coming up within our markets, and it's a great time to be on-board with the team, growing even further as a market leader in full plastic moulding service provision and production toolmaking."
To find out more about products and services at Omega Plastics Group visit www.omegaplasticsgroup.co.uk,  or to discuss any collaborations with the team, email laura.west@omega-plastics.co.uk