Over the past eighteen months Omega has been through a substantial growth period and this year we are set for a 50% increase in turnover.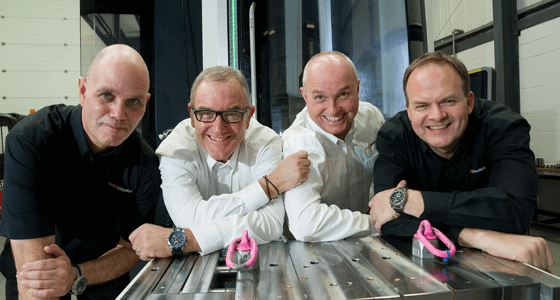 Following our merge with Signal Plastics and an ever-growing order book it is projected that our turnover will hit £8.5 million this year.
In order to service this we have made significant investment in our sales and marketing team over the past two years and our once two man team is now a team of six.
Now in his 18th month at Omega and heading up the sales team is our Technical Sales Director Norman Hoggett. Assisting our Business Development Managers, Norman manages all incoming sales enquiries and oversees customer relationships.
In total we now have three Business Development Managers across the company; Michael Winship – North Business Development Manager, Andy Smith – South Business Development Manager and Paul Walker – Automotive Business Development Manager.
Together they bring in business from across the UK and overseas supported by our marketing team Jonathan Galloway and Megan Carr.
"Looking ahead, the next 12 months promise to be an exciting time for the business. Our key priorities include further investment in people, plant and machinery as we work to establish Omega Plastics as the premier supplier in the prototype and production tooling and injection moulding industry throughout the UK." – Norman Hoggett, Technical Sales Director