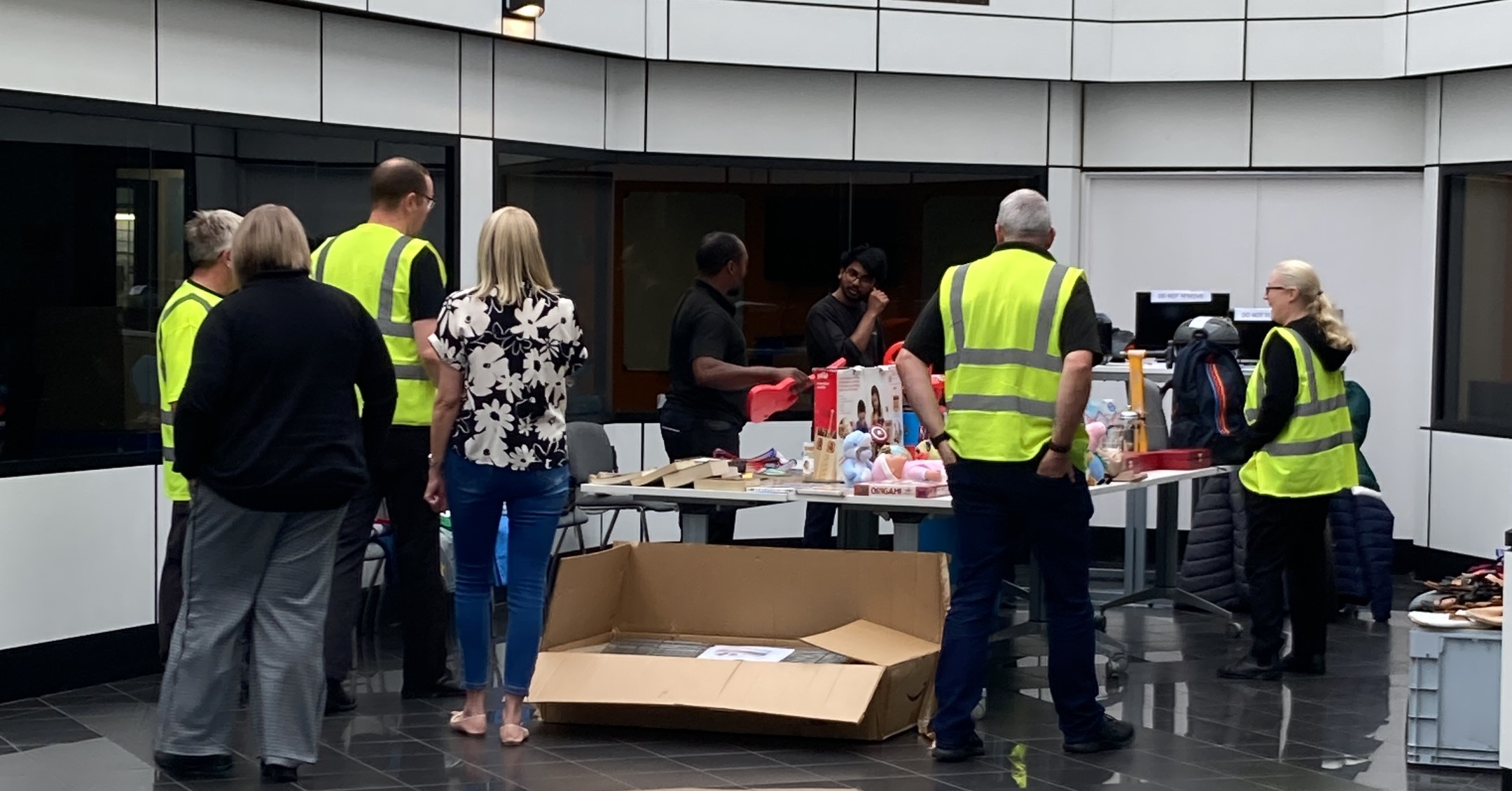 Some of us have a few things at home that we have finished with, that we don't use anymore……. or never used! With the cost-of-living challenges, we wanted to give a new home to items that might otherwise be forgotten or discarded, rather than letting them go to waste.
Over the last couple of weeks, colleagues have been bringing in pre-loved and unused items ranging from books and DVDs to a bike that they no longer needed and believed could be used or enjoyed by other colleagues or their families. A huge number of donations have been made!
All donated items have been arranged in our atrium, providing all colleagues the chance to browse and take what they or their families can put to good use at home or even a book to read on holiday
"We are excited to launch the OPG Freecycle Event as part of our commitment to enhance sustainability and our sense of community within the group," said Clare Swinhoe, Head of HR. "The event is a great opportunity to promote a culture of reuse and reducing waste by encouraging colleagues to share items they no longer need with other team members."

"We have demonstrated our commitment and dedication to environmental stewardship by achieving ISO14001 certification, an internationally recognised standard for effective environmental management systems," added Gary Owen, Group Finance Director. "Furthermore, our recent voluntary commitment to becoming a real living wage employer and events like the OPG Freecycle Event showcase our unwavering support for our workforce and local communities."
The event has run over three days to accommodate colleagues working on different schedules or those away on holiday. Any items remaining at the end of the event will be donated to a local charity, ensuring that even unused items find purposeful homes within the community.