Sam Tehrani joins us as our new Product & Design Engineer at Omega Plastics. After Graduating from Sunderland University in 2017 studying Mechanical Engineering, Sam has worked most recently in the Heavy Lifting Industry. However, he has a passion for manufacturing and therefore wanted to move back into this sector and use his 4 years' experience to its full potential.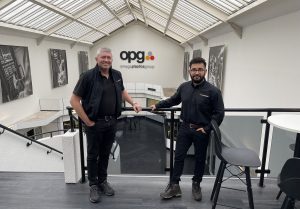 Sam told us: "I decided to join Omega Plastics after initially seeing the role on their Indeed page, it was clear that Omega Plastics is a growing business and the company will give me the opportunity to develop my skillset in this field".
"I am able to use my experience from the various industries I have worked in and transfer these into my new role at Omega. I am specifically looking to utilize my design skills in my hybrid role across Project Design and Engineering, and contribute to the business in every way I can.
If you are interested in working for Omega Plastics Group please click here.
To follow future company updates please click here.
If you wish to contact us please get in touch, email sales@omega-plastics.co.uk, or call us on 01670 541 890.