There's a constant battle ongoing for the British firms whom turn to low cost manufacturers in the Far East, indicating that UK manufacturing companies simply cannot compete. There's no short fall in studies to show why British companies compete, so why do we go to China?
As times are tighter for businesses and strategic business functions to effectively squeeze what they can from their purchasing budgets, the Chinese manufacturing route becomes so much more attractive if you can deliver on three key factors: time, money & quality. In an ideal situation the customers demand their product(s) as soon as possible at the cheapest price with the highest quality. There's a simple trade off between the three influencing factors but can they affect your business moving forward?
In 2011 a luxury goods producer Patrona began with the Shirt Shuttle, a plastics travel case designed to keep shirts from creasing. Today they develop a string of products including magnetic mobile phones cases which integrate a detachable wallet. The company began their manufacturing of products in China with their attractive prices, but found that the cost was more than they thought they had to write off almost £250,000 due to faulty goods – an incident which almost bust the company in 2012.
Since the incident Patrona have returned to the UK for all the manufacturing demands, re-establishing the high quality image the company portrays through its products. An initially unexpected turn shows that the choice to return to cutting edge British manufacturing has reduced their overall cost as their new service provider to have helped to reduce wastage by 20%, reduce the pre-production phase by six months and still maintain higher quality products than before.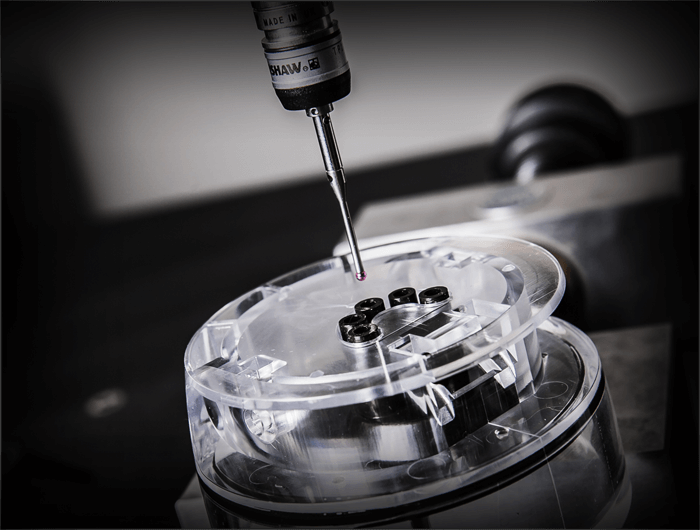 Another example could be ECOEgg [a product to replace washing powder], the tools designed in the UK, made in china. The result being that the tools were returned to the UK due to a number of manufacturing problems.
Through the GTMA UK tooling alliance – a UK toolmaker was sourced. Although the initial pricing structure made it attractive to place the tooling in China, the resulting higher costs of reworking the tool in the UK was unexpected and also seriously delayed the completion of the project. This is also before assessing the possible added concern of IP issues with product design being sent to China.
Unlike UK toolmakers, the Chinese generally do not provide feedback on tool design improvements or mould validation. Couple this with the additional task and cost of travelling to witness tool trials, making economic sense for the tool being designed and made in the UK from the beginning.
Contrasting stories? Both generally provide a cheaper beginning and a costly end. It would be detrimental to say all far eastern manufacturing projects don't work out, as that's not true – but why not maintain a good balance between cost, lead time and quality by keeping it British? Omega and other UK manufacturers pride upon the skills, knowledge and latest technology – much like the companies whom need our services…