While we tackle the challenge of the effect plastic is having in our oceans and beaches, we are taking a look at the positive achievements of plastic over the past 10 years.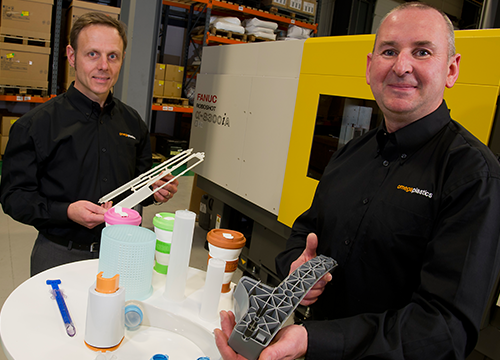 Made from a wide range of organic polymers, plastic is an incredibly versatile material which plays a vital role in our everyday lives. Plastic is all around us – from the water bottles in our fridge, to the interior of our cars, to the medical devices used in hospitals every day and while there are a number of negative characteristics of plastic, there are also some great positives.
Today many manufacturing industries are increasing the use of plastic in their processes – the most influential being the automotive industry.
The most fuel efficient vehicles require lightweight plastics. It is estimated that every 10% depletion in vehicle weight results in approximately a 7% depletion in fuel usage and so with the current environmental concerns, the automotive industry is making fuel efficient cars their main priority.
Through the adoption of metal replacement programs, automotive manufacturers are not only experiencing benefits regarding the environment but also automotive design, vehicle safety and longer vehicle life.
Contact us
Discuss your project requirements now
An alternative industry which has advanced through the adoption of plastic is the medical industry. While there is a continuous demand to enhance the quality of care patients receive, there is also a pressure on the medical industry to cut costs and plastic components in medical devices are helping medical practitioners overcome these challenges.
The benefits of plastics in medical devices include fewer infections, cost savings, environmental protection and increased comfort and safety.
With regards to additional industries, we recently posted a press release all about the success of one of our customers and their environmentally friendly product.
Overall, plastic is providing a platform for development and progress in various industries and while we must work together to continue to tackle the negative impact plastic can have on our environment, we must also continue to work together to create new ideas and processes of how plastic can help us all.