With the mission of 'inspiring the builders of tomorrow' the LEGO Company is a global organisation some people dream of working for.
The LEGO Company are no strangers to allowing people to see what goes on inside their organisation. With the hit LEGO movie released in February 2014 and their new 'Brickumentry' being released in the USA this week, the LEGO group are bigger than ever.
Most recently they allowed Channel 4 into their head offices and factories in Denmark in a documentary called 'The Secret World of Lego', a programme that showed millions of viewers how the LEGO brick has changed the lives of many children and adults.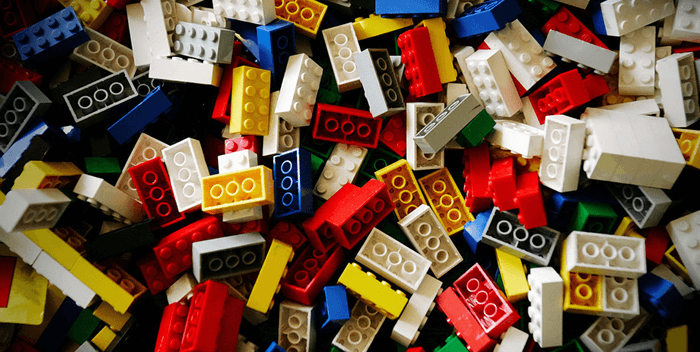 The Lego Brick
Founded in 1932, the LEGO groups is a privately held, family-owned company with headquarters in Denmark, USA, UK, China and Singapore. Since its inception the iconic LEGO brick has made LEGO one of the world's leading manufacturers of play materials.
In 2012 alone, 45.7 billion bricks were produced at a rate of 5.2 million per hour. Additionally of the number of bricks that were sold in that year was enough to stretch round the world at least 18 times.
The success of the LEGO group is undeniable with every person on earth owning at least 86 LEGO bricks on average.
Young or old you have played with LEGO but how many of us know how it is actually made?
The Process
LEGO bricks and elements are manufactured at the group's own factories in Denmark, Hungary, Czech Republic and Mexico.
LEGO bricks are plastic injection moulded and so the process starts with tiny plastic granules. Inside the moulding machine these granules are superheated to around 230 degrees Celsius and are fed into moulds inside the machine. The machine then applies hundreds of tons of pressure to make sure the bricks are shaped with perfect accuracy, they are then cooled and ejected. This process takes only 10 seconds to carry out, due to it being almost completely automated.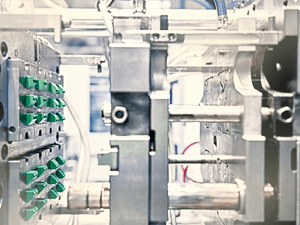 The moulds used in production are accurate to within 0.005mm and this accuracy means that only 18 elements in every one million products fail to meet the high quality standard.
This whole process was shown in 'The Secret World of Lego' and can be seen in the trailer below.
As a company specialising in rapid tooling and plastic injection moulding, it was great to see the service being promoted by one of the biggest companies in the world. Not only does it allow people to appreciate the process behind these kind of products but it educates the future generations and those who may need to invest in these processes in the future.